From Tuesday 13th April to Tuesday 11th May pre-booking garden entry tickets is essential.  Booking is online – please click on the green tickets link on the top right of the page.  You can only book 14 days in advance.  Each day we will release an additional day. 
Tulip Time is 20th April every day to 4th May – TULIP TIME ticket sales now open! 
Each day another date will be added and will be available to book.
From Tuesday 13th April our Cafe (outdoor seating only) and Gift Shop will be open.  Please see our 'Visiting' pages for more important information about your visit.
(GARDENS OPEN Tuesday to Saturday and Event Days from 10am to 5pm (last entry at 4pm).  At the moment for most other open dates this season there is no need to pre-book, we will sell tickets on the gate on the day, however we strongly recommend that you check the most recent details on our website before you travel in case this changes.  Pre-booking for our Special Rose Week will open nearer the time of the event)
Pink Dahlias along Terrace

Back of House with Tulips and Wisteria

Jackson Sculpture in the Hot Borders

Greenhouse and Sinclair Sculpture
Welcome to Pashley Manor Gardens
At Pashley you will discover 11 acres of beautiful borders and vistas – the culmination of a lifetime of passion for gardening, an appetite for beauty and an admiration of the tradition of the English Country garden.  These award winning gardens, on the border of Sussex and Kent, are family owned and maintained – visitors often express delight at the attention to detail displayed throughout and the intimate, peaceful atmosphere.
All the ingredients of the English Country Garden are present – sweeping herbaceous borders, ha-ha, well maintained lawns, box hedges, espaliered rose walk, historic walled garden, inspiring kitchen garden, venerable trees and the Grade I listed house as a backdrop.  The gardens are a haven for wildlife – bees, butterflies and small birds as well as moor hens, ducks and a black swan.  Then, of course, the plants!  Borders overflowing with perennials and annuals – the look changing through the seasons, but always abundantly filled, and each garden 'room' planted in a different colour theme.
Pashley is also renowned for fantastic displays of tulips, roses and dahlias.  Our annual Tulip Festival features 35,000 tulips.  During Special Rose Week over a hundred varieties of rose swathe the walls, climb obelisks and bloom in flower beds.  Then in late summer our Dahlia Days event transforms the gardens once more with bountiful, brightly coloured dahlias in every border and pot.
Add to all this a Café and Terrace with excellent garden views, serving delicious homemade lunches, scones and cakes; Sculpture and Art Exhibitions; a Gift Shop with Plant Sales; and a friendly, knowledgeable team waiting to welcome you,  and the recipe for a wonderful day out is complete.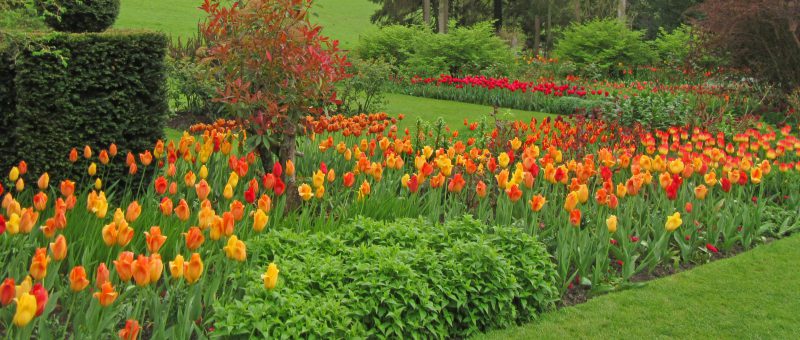 For updates on how the Tulips are coming out please see our News Page or Facebook Page. TULIP TIME ticket…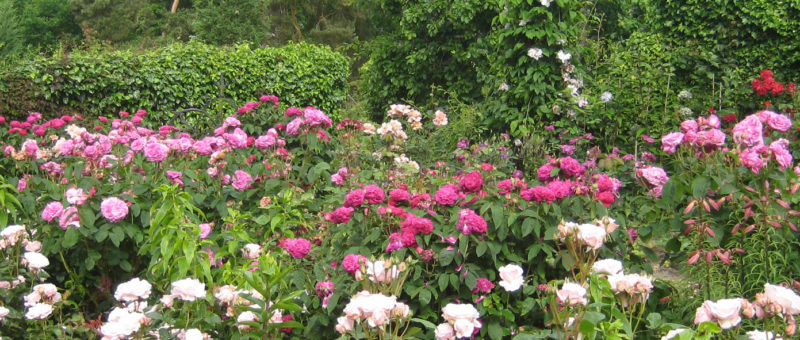 For updates on how the Roses are coming out please see our News Page or Facebook Page. Come mid-June the…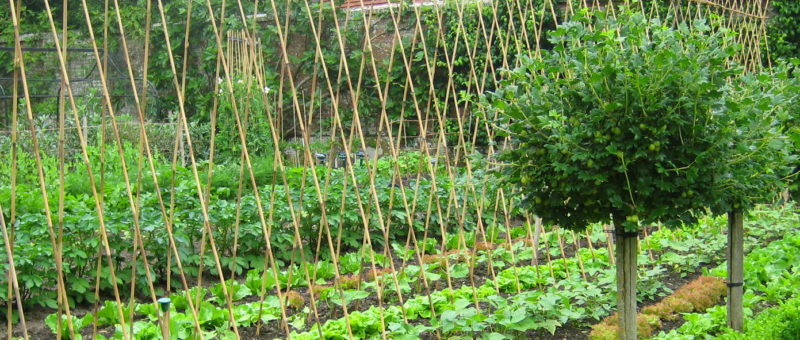 For updates on what's out in the Kitchen Garden please see our News Page or Facebook Page. Gardeners love to…