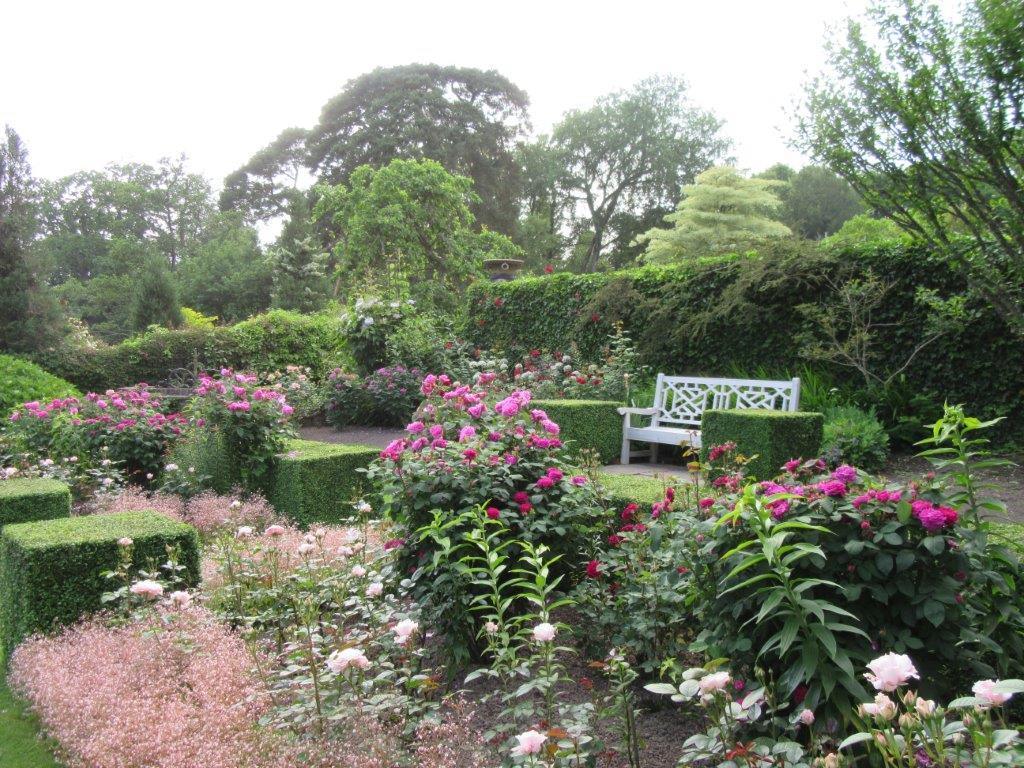 Our Special Rose Week starts tomorrow and runs every day through to Saturday 16th June; gardens, cafe and gift shop open each day from 10am to 5pm.
At the moment the climbing roses are looking great – especially Rosa Penelope by the greenhouse and Rosa City of York on the swimming pool wall. Shrub roses are just coming out – the ones in the rose garden, sheltered by the brick walls, are already out.
During Special Rose Week we have a great selection of Peter Beales potted roses on sale (they just won their 25th Gold Medal at Chelsea), our Head Gardener Keith will be leading rose walks/talks round the garden and we will be serving some rosy drinks and puds in the cafe.