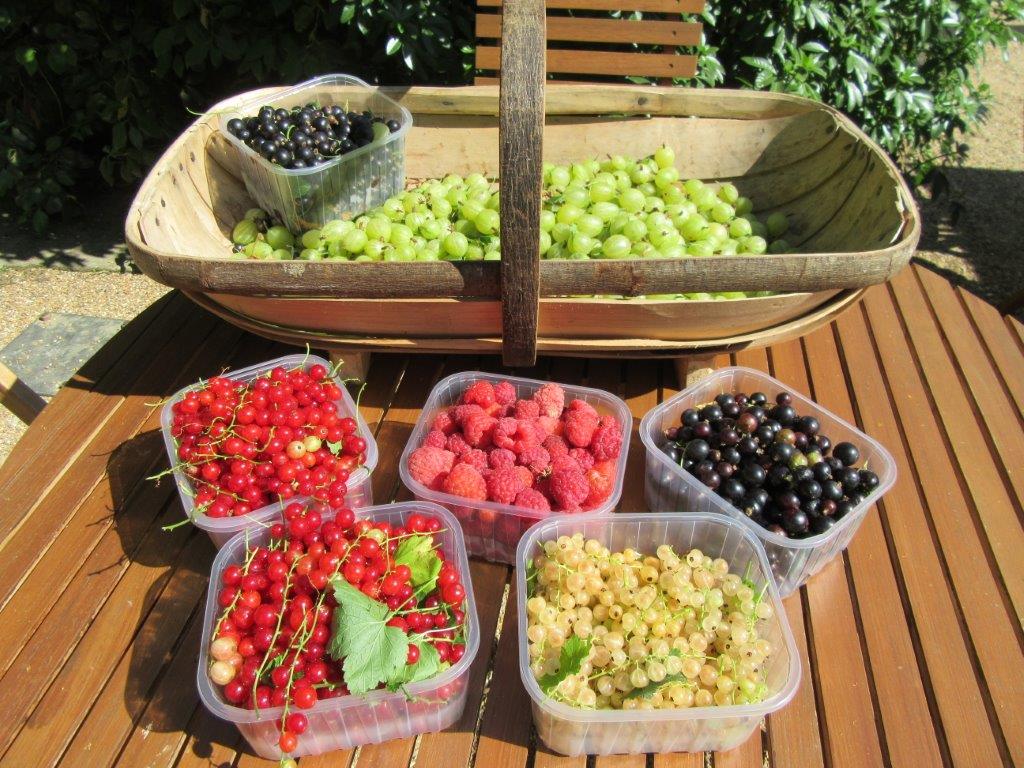 Kitchen Garden Week Begins
It's the first day of our Kitchen Garden Week today – each day this week our Kitchen Gardener will be giving talks (see below) and we will have a menu in the cafe celebrating produce from the garden.
Talks with our Kitchen Gardener, Robert (with time for questions after each talk)
11.00am 'Something a Bit Fruity'
Meet in the Plant Sales area behind the Gift Shop for a walk round the Orchard and Kitchen Garden and advice on care and management of fruit trees, fruit bushes and vines.
12.30pm 'The Answer's in the Soil'
Meet in the walled Kitchen Garden to find out what happens behind the scenes in the Kitchen Garden – yearly maintenance, ground preparation, seed sowing, planning, pest control,               feeding and watering etc.
2.30pm 'The Weird, the Wonderful and the Downright Tasty'
Meet in the walled Kitchen Garden to hear about the fruit, vegetables and cut flowers Robert likes to grow – including some classic reliable crops as well as some more unusual, dual use vegetables and some of Robert's personal favourites.