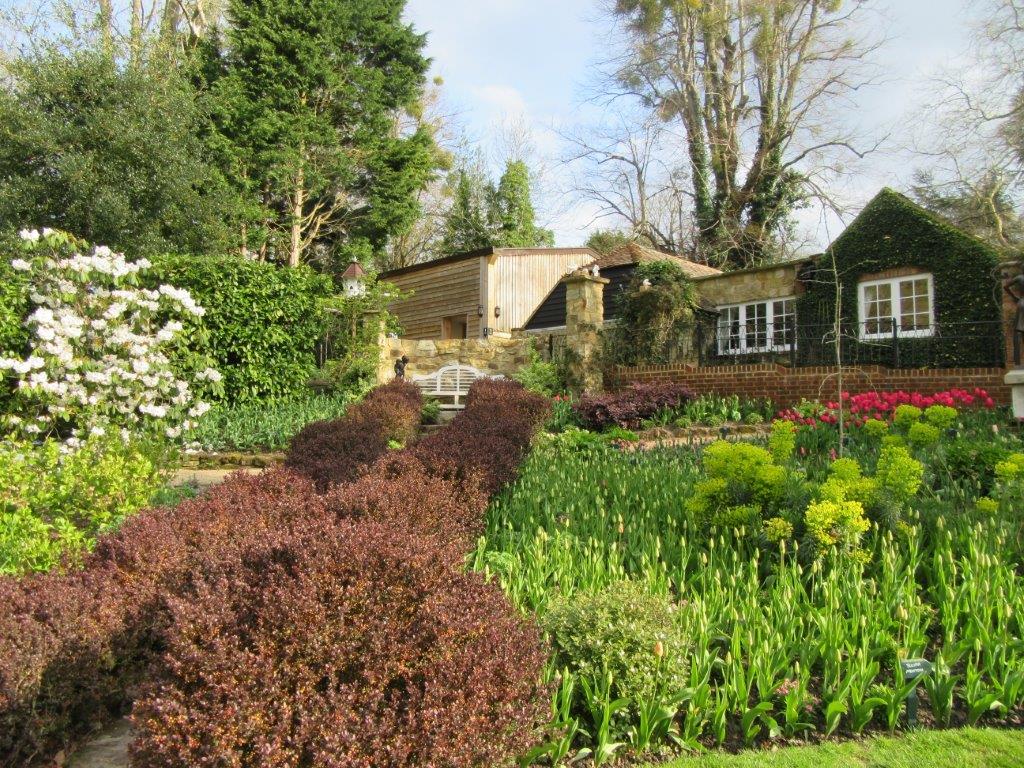 The cooler weather is keeping the tulips back a little (ideal for our Festival which starts on Easter Monday 22nd April and runs every day to Tuesday 7th May).
About 35% of the tulips are showing some colour now so it looks like they will be on track to look great for the Festival. Once in flower the tulips usually last for two to three weeks …. weather allowing of course – very hot, sunny weather will make them go over faster, once in flower strong wind / hail would damage them, rogue sheep could try and eat them etc. (fortunately our Head Gardener Keith spotted the sheep last week before they could reach the tulips!)
In the pictures posted on Facebook this morning (click on facebook icon at the bottom left of this page to see our Facebook page) you can see the warmer side of each garden room is starting to bloom – so one half of our rose walk starts before the other, one half of the kitchen garden, round the swimming pool one side catches the sun more and on the other none of the tulips in pots are out yet etc. The tulips haven't really started in the rose garden at all yet and in the hot borders there are a few lovely patches of colour but the majority aren't quite there yet. There is a lovely area of colour where the back terrace meets the back lawn, where the variety Tulipa Negrita are out, and just along from here the Golden beds have started to bloom well.
We are open today as usual, next week we will be open Tuesday to Thursday and Saturday (please note we are not open on Good Friday or Easter Sunday). The Tulip Festival starts on Easter Monday 22nd April and Bloms Bulbs will be here every day from then to Tuesday 7th May with a marquee display of cut tulips, giving advice and taking bulb orders for delivery in the autumn.