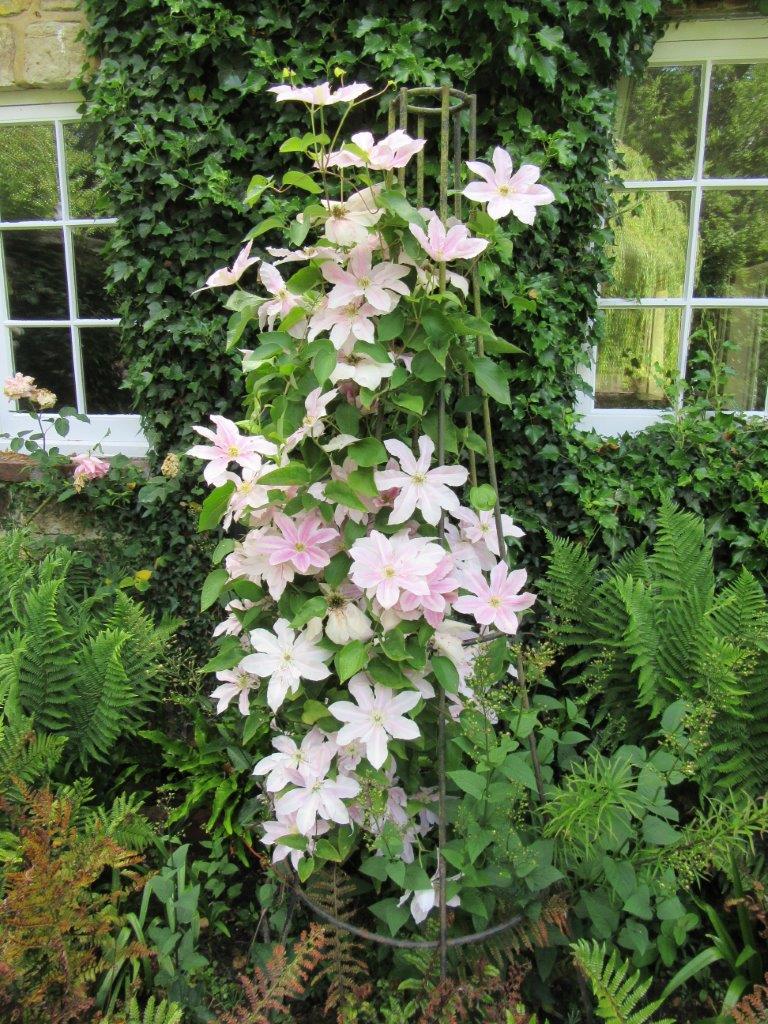 Open Tuesday to Friday, 10am – 3pm June 2020
A big thank you to all who have visited us so far – it's lovely to see everyone. Safety measures are in place at the entrance/ticket sales and there is lots of space to social distance in the garden.
We are open again today (Friday) – 10am to 3pm, after this we will be closed over the weekend and open again next week from Tuesday to Friday, 10am to 3pm (last entry at 3pm; gardens close at 4.45pm).
No need to pre-book – ticket sales are on the gate on the day – see our 'Visiting' page of the website for more information.
As well as a gorgeous selection of roses we have lots of other summer flowers in the gardens – Clematis Princess Alexandra pictured here to, hopefully, brighten your day.