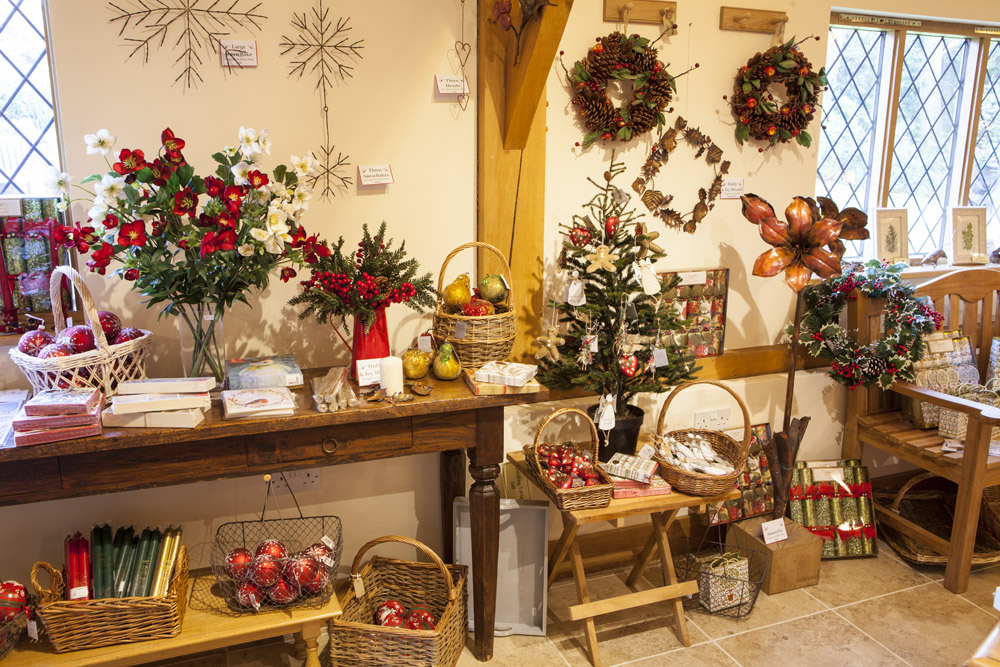 Christmas Gift Shop open 2nd to 13th December
Hurrah – our Gift Shop will be open for a spot of Christmas shopping from Wednesday 2nd December every day up to and including Sunday 13th December.
We will be open from 10am to 3.30pm each day.
As usual the shop will be packed with a wide selection of high quality gifts and cards, as well as special Christmas stock for the festive season.
If you are looking for present ideas, or something for yourself or your home, do come and visit.
Gift ideas include of gorgeous handbags, beautiful scarves, luxurious hand creams, divine scented candles, interesting books and decorative kitchenware as well as festive baubles, napkins, wreaths, wrapping paper and much, much more.
Parking is free, easy and convenient and so, for a relaxed version of Christmas shopping, and for gifts not seen on the high street, visit the Christmas Shop at Pashley.
Coronavirus safety measures:
As per current government safety measures please bring a face covering to wear while in the Gift Shop and please be respectful of other visitors, and our team, and try and keep a 2 metre distance from others. The Gift Shop has distancing measures in place – please follow signs and procedures in place for the safety of yourselves and others.
Please be aware that at times there may be a wait to enter the Gift Shop so that we can ensure there is space for everyone to be able to socially distance.
To ensure the least contact possible please may we ask you to pay by card for purchases.
The lavatories at the front of house will be open for visitor use, and there are hand washing facilities for visitors here too. These facilities will be checked and cleaned each day.
Please note that this safety guidance may vary if/as government best practice advice changes and you should always follow the rules from the whichever Tier the area you live in has been allocated by the government.
(picture of a previous years' Christmas Gift Shop courtesy of Chris Price)