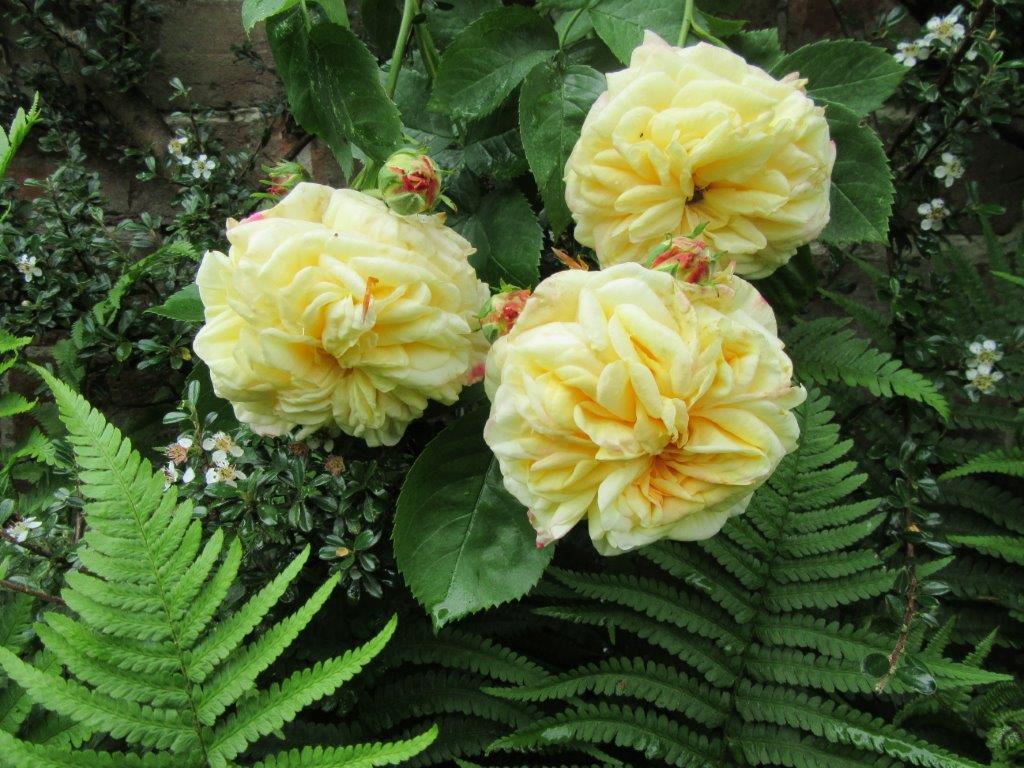 Special Rose Week has arrived – over 100 varieties of roses in the gardens; a roses sales area, with local Botanical artist Sue Clark painting and filled with a tempting selection of (26 times Chelsea Gold Medal winning) Peter Beales potted roses to buy.  We are also serving some rosy drinks and desserts in the cafe (and a homemade sticky toffee pudding too today because its a bit blustery outside at the moment!).
We are open every day now for Rose Week – through to Saturday 15th June – gardens, cafe, gift shop and rose sales open from 10am to 5pm each day.
Rose talks are usually scheduled at 11.15am and 2.30pm, but do check times on the day on arrival.