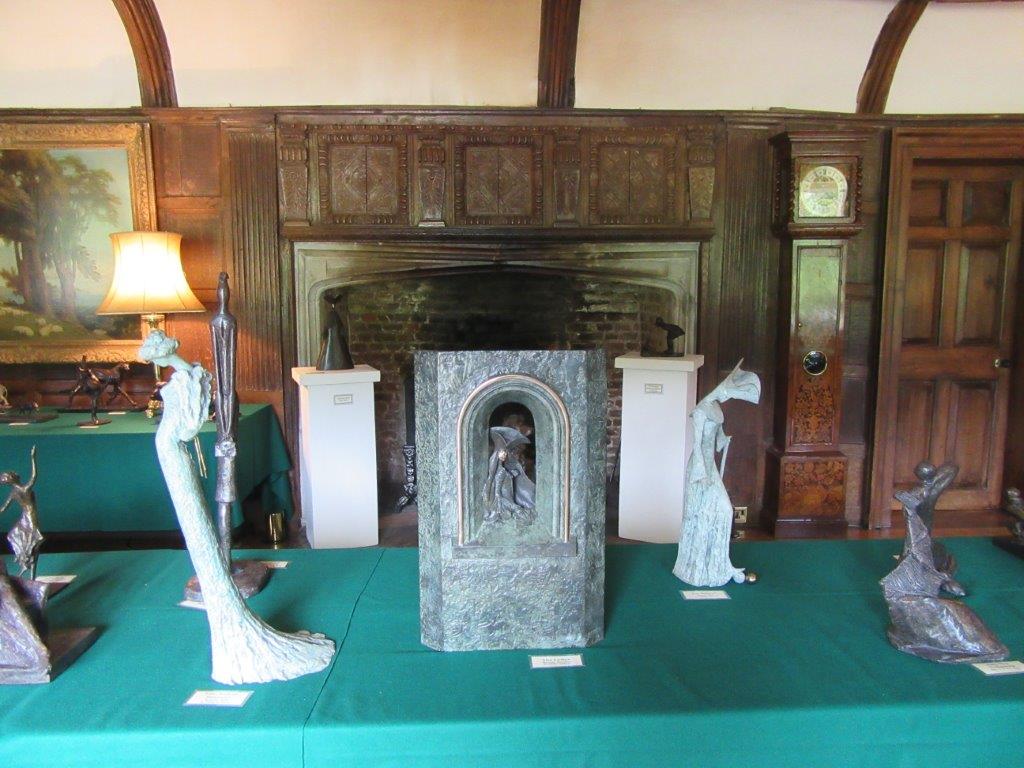 Sculpture Event starts today
Our Sculpture in Particular event starts today – as well as the pieces that are in the garden all season, for these eight days the wood panelled front hall of the house (circa 1550) will be open showing over a hundred smaller pieces of sculpture.
Some pieces are designed for indoor display only, other are suitable for outdoor display in smaller gardens/garden rooms.
There are also over a hundred sculptures situated around the garden too to explore and enjoy as you stroll round. Most pieces are for sale.
We will be open today, tomorrow and Bank Holiday Monday especially for this event and it continues from Tuesday through to Saturday 1st June next week too. Gardens, Cafe, Gift Shop and Sculpture Exhibitions all open from 10am to 5pm; entry tickets £11.00.