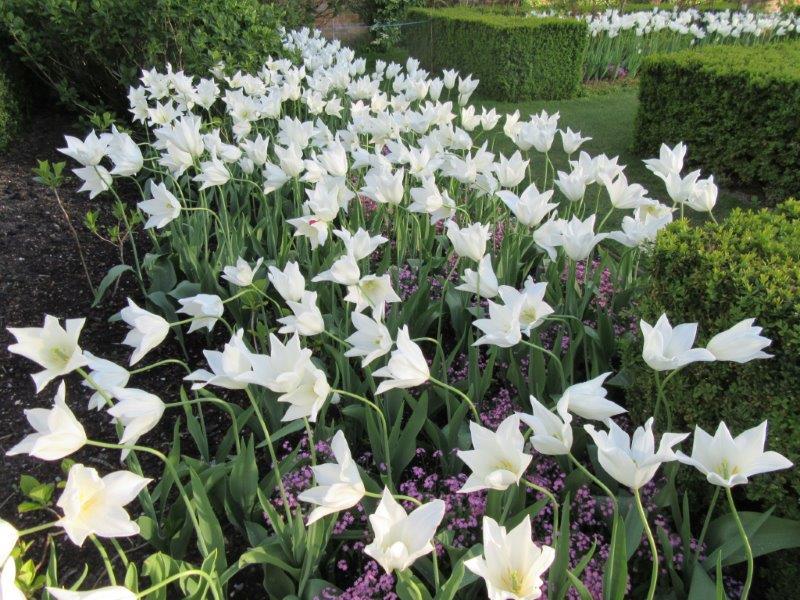 Still lots of tulip colour
We have had wind, rain and hail today but this year's tulips are survivors.  Several of the earlier flowering varieties of tulips have gone over now but, as you can see from the pictures posted on Facebook this evening, taken around 6pm, there are still plenty out and lots of colour (click on the link at the bottom left of this page to see our Facebook page – you don't need to be a member of Facebook to see the page).
The Tulip Festival continues every day until Tuesday 7th May, 10am to 5pm. Big thanks to all who braved the unseasonably chilly weather today – the forecast looks better for tomorrow!