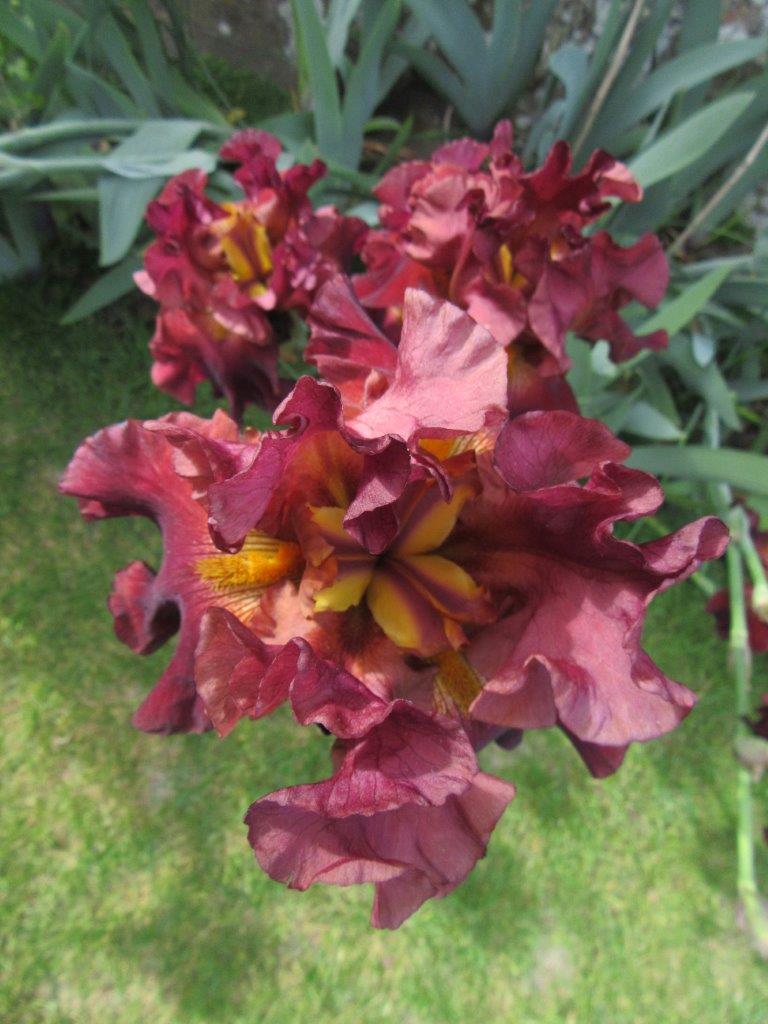 Still closed for now – hoping we may be able to open soon
At the moment we are still closed, following government guidance.
We are hoping that we may be able to open the garden, as garden centres have already been allowed to do so, from the start of June, and that our gift shop may be able to open after this, and perhaps also our café from July.
Once we know more we will certainly update our website – it may be the case that we need to limit ticket numbers/pre-sell tickets to comply with social distancing measures once we can open … we will be looking at this more over the next couple of weeks.
We hope to welcome you back to the gardens as soon as we are able; please do check the website for our opening details, or call the office, before you travel.
NB irises are out at the moment – this is a close up of Iris 'Rip City', which is by the entrance to our Rose Walk