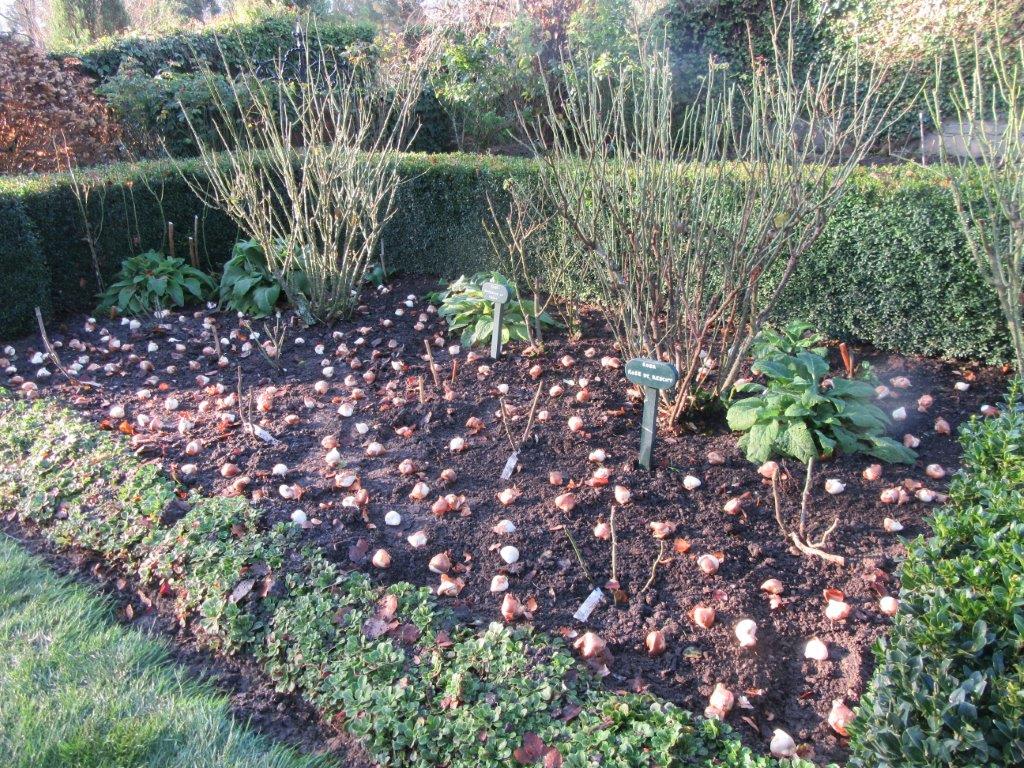 So much is going on in the garden at the moment.
Our new Head Gardener Greg is settling in well and lots of planting has been going in.
Mrs Sellick, Fiona and Deputy Head Gardener Robert have planned and planted up a new allium bed in the walled garden; more Macmillan Nurse roses have gone in in the Elizabethan garden; some of our older roses in the Rose Garden (Constance Finn) have been taken out and replaced with new ones (Chandos Beauty) and, of course, Greg and Robert have been planning and laying out bulbs for the whole team to work on tulip planting (along with complementary bedding plants too). So just a couple of bits and pieces on the winter 'to do' list for the team here!
(pictured is one of the four rose garden beds that have the new bare root Chandos Beauty roses in at the front, with Hemisphere Collection tulip bulbs laid out ready to plant)