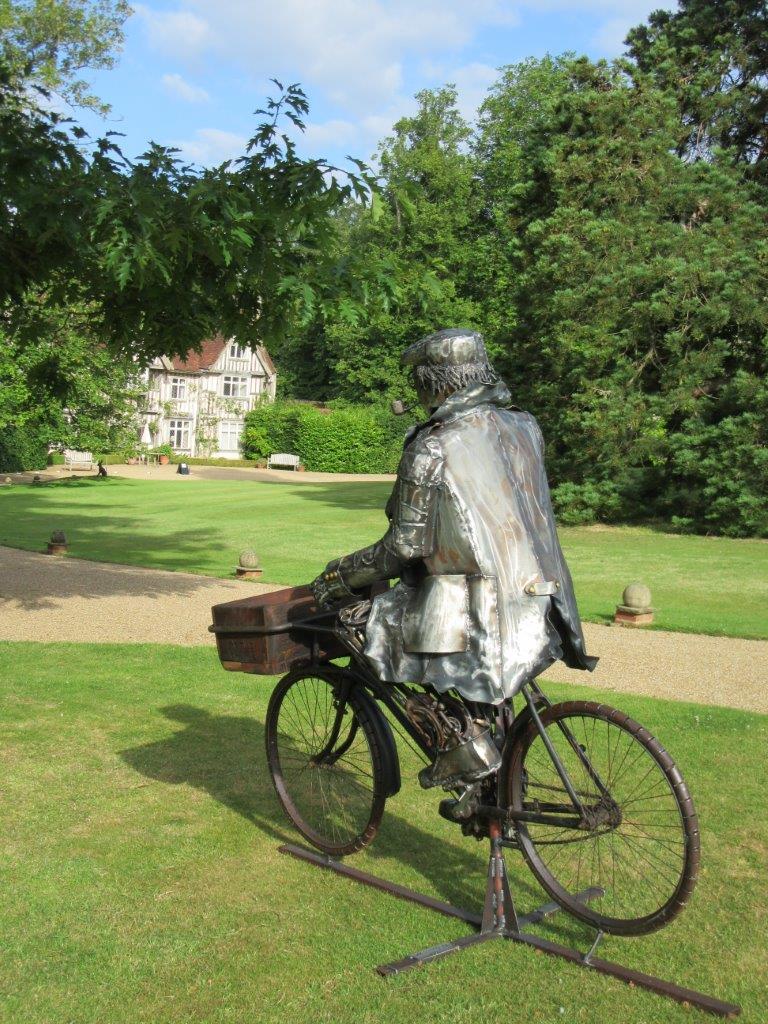 Garden Sculpture Exhibition
Look who arrived yesterday! Meet Roly – by The Forgery Metal Art.
He is called Roly after the Father of the farmer's wife where the artist has his studio. The real Roly had a trade bike and used to do grocery deliveries around the Essex village that Graham, the artist, lives in.
The sculpture is created from forged and fabricated steel and various treasures that might be found in your grandad's shed!
The toe caps of Roly's boots are are actually from Graham's old work boots! Roly is wearing an old military overcoat and if you look closely the brass buttons are marked 'Royal Engineers'. A pocket watch in Roly's waistcoat is engraved with 2020 and the artist's name and inside his billowing coat there is a copper tailor's label.
As Graham sculpted Roly he says ' I imagined him delivering flowers in the hardwood planter in his basket perhaps in the early 1950's. I think the bike is from the 1940s.'
We are also most honored that Roly's hardwood bike basket is engraved with 'Pashley Manor' – Greg, Fiona and the team are already thinking about what to plant in there!
Roly is part of our exhibition and sale of sculpture in the gardens. There are almost a hundred pieces placed around the gardens and the display goes right through to the end of September.