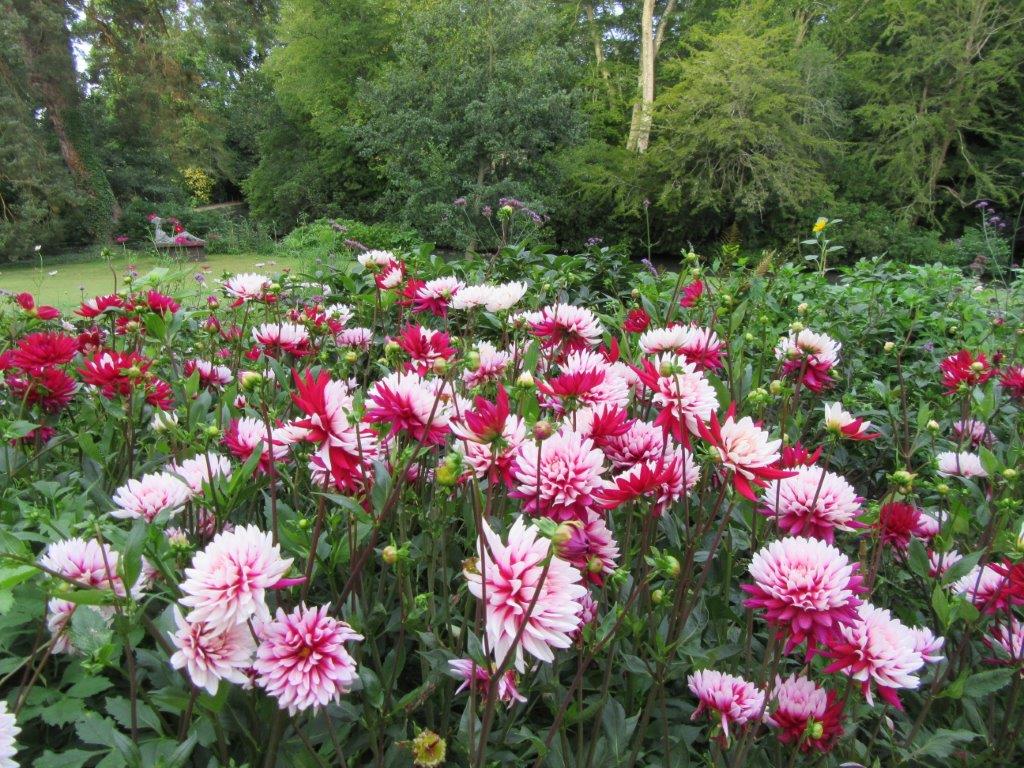 Dahlias looking gorgeous through August and September
LOADS of gorgeous colourful dahlias in the gardens at the moment – they should look great all the way from now through September. We get our dahlias from Bloms Bulbs – if you would like to use the gardens as a 'living catalogue' we have some of their order forms for tubers for next year (order now and they will be delivered in spring ready to plant).
There is also a second flowering of roses, canna lilies, gazinnias, cosmos, pears, apples, medlars and around eighty sculptures throughout the gardens to enjoy.
Our Gardens, Cafe and Gift Shop are open from Tuesday to Saturday until the end of September, and we will also be open on August Bank Holiday Monday – see our 'Visiting' page for more details on planning a visit.