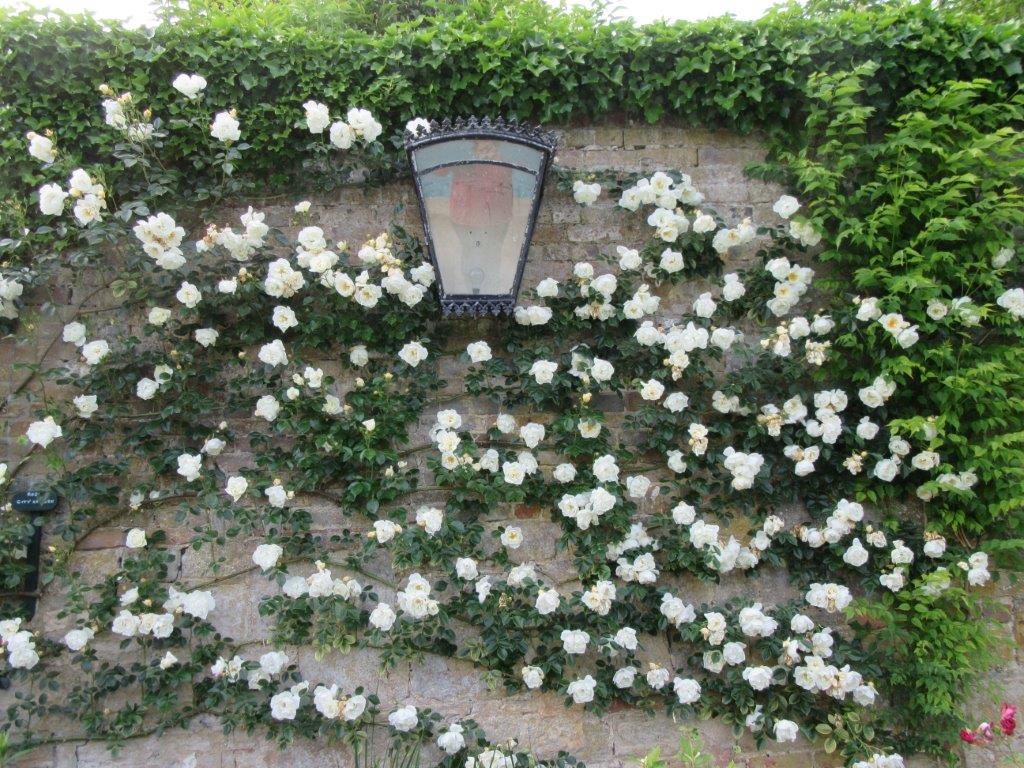 From mid-June the roses start to bloom – Pashley grows a blend of old fashioned and modern roses – after a long slow spring the roses are a little behind this year, our climbers will be in flower first, and then later the shrub roses will start to bloom too.
Over the Special Rose Week there will be a selection of potted roses, from 26 times Chelsea Gold Medal winners Peter Beales Roses, available to buy; the menu in the café features rose inspired desserts and there are tickets on sale for Rose Talks/Walks each day too.
Pictured is Rosa City of York, which is in full flower at the moment in its warm spot on the walls of the swimming pool garden – gorgeous, scented, creamy-white, semi-double flowers with a yellow centre – it's one of our favourites!